Salud y seguridad humanas: Castilla y León
Servicio Web de visualización de mapas, conforme al estándar WMS-OGC, que recoge el tema de salud y seguridad humanas (tema 5, Anexo III de Directiva INSPIRE: HH - Human Health and Safety).
En la Directiva INSPIRE se define Human Health and Safety como la distribución geográfica de la presencia dominante de patologías (alergias, cáncer, enfermedades respiratorias, etc.), toda información geográfica de efectos sobre la salud (marcadores biológicos, declive de la fertilidad, epidemias) o el bienestar humanos (cansancio, estrés, etc.) directamente vinculada con la calidad del medio ambiente (contaminación del aire, productos químicos, enrarecimiento de la capa de ozono, ruido, etc.) o indirectamente vinculada con dicha calidad (alimentos, organismos modificados genéticamente, etc.).
Sus componentes son:
· datos estadísticos sobre la salud (enfermedades, accidentalidad, etc) y sobre el estado de salud general de la población (fumadores, principales problemáticas de la salud, etc)
· biomarcadores
· datos sobre servicios de asistencia y de salud
· datos de mediciones determinantes para la salud
· cuestiones relacionadas con la seguridad
Más información: http://blog-idee.blogspot.com.es/2012/08/la-salud-y-seguridad-humanas-en-inspire.html
Identification
Identification info
Service Identification (19119)
Citation
Date (

Publication

)

2016-07-27
Date (

Revision

)

2020-05-14
GEMET - INSPIRE themes, version 1.0 (

Theme

)
ISO - 19119 geographic services taxonomy (

Theme

)

Servicio de acceso a mapas

infoMapAccessService

Servicio de gestión de modelos/información geográficos

infoManagementService
WebServicesSpecification
Legal constraints
Access constraints

otherRestrictions

Other restrictions
Use constraints

license

License
Other constraints

Sin validez jurídica, carácter informativo. Uso libre y gratuito. Cita obligada a la propiedad de la fuente: "Junta de Castilla y León". Condiciones detalladas en:
Service Type

view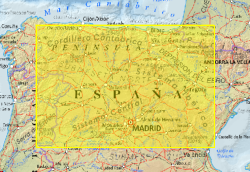 Coupling Type

tight

Tight
Contains Operations
Operation Name

GetCapabilities
Distributed Computing Platforms

WebServices

Web services
Contains Operations
Operation Name

GetMap
Distributed Computing Platforms

WebServices

Web services
Connect Point
Contains Operations
Operation Name

GetFeatureInfo
Distributed Computing Platforms

WebServices

Web services
Connect Point
Operates On
Quality
Data quality
Scope
Hierarchy level

service

Service
Other

Servicio web de datos espaciales. Servicio de visualización
Conformance result
Citation
Date (

Publication

)

2009-10-19
Explanation

Consultar el reglamento mencionado
Pass

Yes
Conformance result
Citation
Date (

Publication

)

2008-12-03
Explanation

Consultar el reglamento mencionado
Pass

Yes
Conformance result
Citation
Date (

Publication

)

2010-11-23
Explanation

Consultar el reglamento mencionado
Pass

Yes
Lineage
Statement

Datos abiertos (OpenData) de la Junta de Castilla y León
Description

PS1:Publicación en IDECyL
Source
Description

Situación epidemiológica coronavirus (COVID-19) en Castilla y León
Denominator

25000
Reference system identifier

EPSG:25830
Metadata
Metadata
File identifier

SPAGOBCYLCITWMSHH

XML
Metadata language

spaes
Hierarchy level

service

Service
Hierarchy level name

Servicio
Date stamp

2017-11-22
Metadata standard name

NEM-S: ISO 19115 / ISO 19119 + Reglamento (CE) Nº 1205/2008 de Inspire
Metadata standard version

1.0
Overviews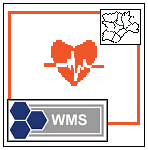 Provided by

Associated resources
Not available